News
September 6 2019
War is coming! Sammath pre-orders are online now!
War is coming! Pre-order "Across The Rhine Is Only Death" on various formats now:
Digi-CD
Deluxe wooden boxset (including Digi-CD, an original shell from the warzone, sticker and patch)
LP (Black vinyl)
LP (Gold/Black vinyl)
MC

Pre-order at the Hammerheart Store
Pre-order at Bandcamp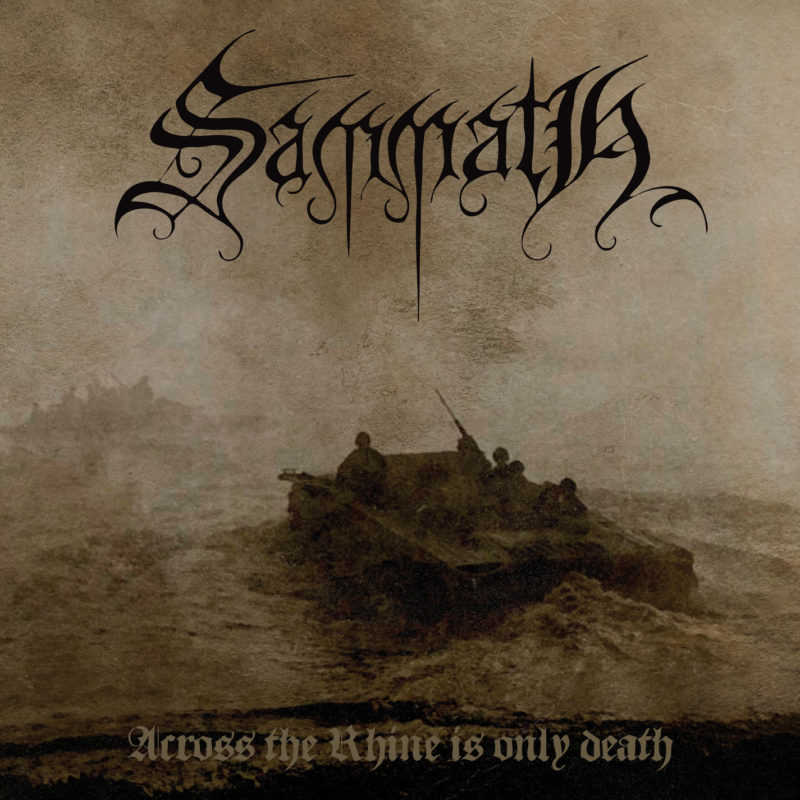 Sammath delivers "Across the Rhine is only death", a true tale of death & destruction, no fancy fairytale! Sammath have been around since 1994 and this is their 6th full length album. Jan Kruitwagen (vocals and guitars) as usual leads the charge here. In doing so, he and his band mates (new drummer Wim van der Valk, ex-Centurian/Inquisitor and long time bassist Ruud Nillesen) have delivered an album that surpasses any of their previous releases by far. Ever since their debut album "Strijd" Sammath have been dealing in the furious dark art of raging Black/Death/War Metal. Maybe even leaning towards Grindcore, and possibly even Punkish in attitude, "Across the Rhine is Only Death" is no different. This album serves as a culmination for what the band's career has been building up to. It takes their previous album "Godless Arrogance" a couple of steps further and sees the band perfect the style they have been striving for for 25 years! Like a war hammer to the head "Across the Rhine is Only Death" is extreme metal which beats you into submission. It provides a grim soundtrack to battle, the total annihilation and raging destruction that war brings. War is no fun. Destruction is not a Satanic gimmick. It is a reality created by humanity. The concept focusses on the final months of World War II, when Germany desperately holds on to the Rhine as the western border, hence the name of the album. It is the ultimate soundtrack to the nightmare of war on the frontline. Hard to pin down if Sammath belongs into the Death or Black Metal scene, or even War Metal scene. Lets agree it is Extreme Metal, in music, in concept and in attitude. It is not for the weak, but for those made of Krupp's Stahl!