News
December 13 2019
Vile – "Stench Of The Deceased" vinyl re-issue pre-orders are online now!
In February 2020 Hammerheart Records will release another Underground classic: Vile's "Stench of the Deceased"  as a vinyl release only. This great US Death Metal album was never before available on LP, and will be released on black vinyl and a Hammerheart Records mailorder exclusive edition of 100 copies on marbled green vinyl.
Pre-order:
Vile – Stench Of The Deceased LP (Green/Black Marble vinyl)
Vile – Stench Of The Deceased LP (Black vinyl)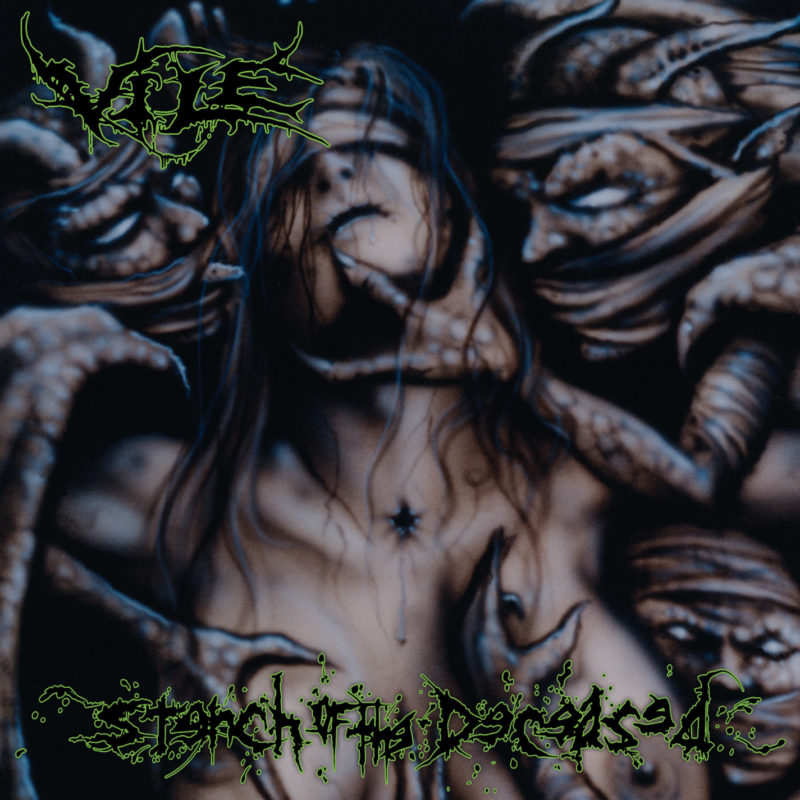 "Stench of the Deceased" is Vile's debut full-length from 1999 and offers 8 tracks of pure and raw classic Californian Death Metal! Vile was well ahead of many of its 21st century Californian brutal death brethren, that state having become somewhat of a mecca for the style in the past 10 years, and they made their mark. Vile were talented and balanced and most of their output is on a very skillfully technical level, their songs always partly including their various influences, whether on the Floridian (Death, Morbid Angel, Malevolent Creation) or New York (Suffocation, old Cannibal Corpse) side of the equation.
"Stench of the Deceased" was the band's self-released debut, featuring a great Jon Zig cover (that looks absolutely killer as a vinyl artwork obviously). This is not so spit-polished as you will hear in a lot of modern brutal/tech death. "Stench of the Deceased" is a well-rounded effort for the Californians' first time out, and it instantly transformed Vile into a 'player' on the post-Suffocation circuit.
A mandatory vinyl release for those who collect old Cannibal Corpse, Deicide, Death, Atheist, Suffocation and Malevolent Creation.