News
November 17 2023
Master proudly presents cover artwork, first single and pre-orders for "Saints Dispelled"
Old School Death Metal veterans Master proudly presents cover artwork, first single and pre-orders for "Saints Dispelled"! When it says Master, you get Master. The new album "Saints Dispelled" is 100% Master! Now kneel before the Master! "Saints Dispelled" will be available as Digipack CD (with 2 bonustracks), CD Boxset (including the CD, poster and a patch), Gatefold LP and limited Cassette!
The fantastic artwork for "Saints Dispelled" is made by Richard Schouten (a.o. Pentagram, Acrostichon, Napalm Death, Wolves in the Throne Room)!
Pre-order here:
https://master.lnk.to/saintsdispelled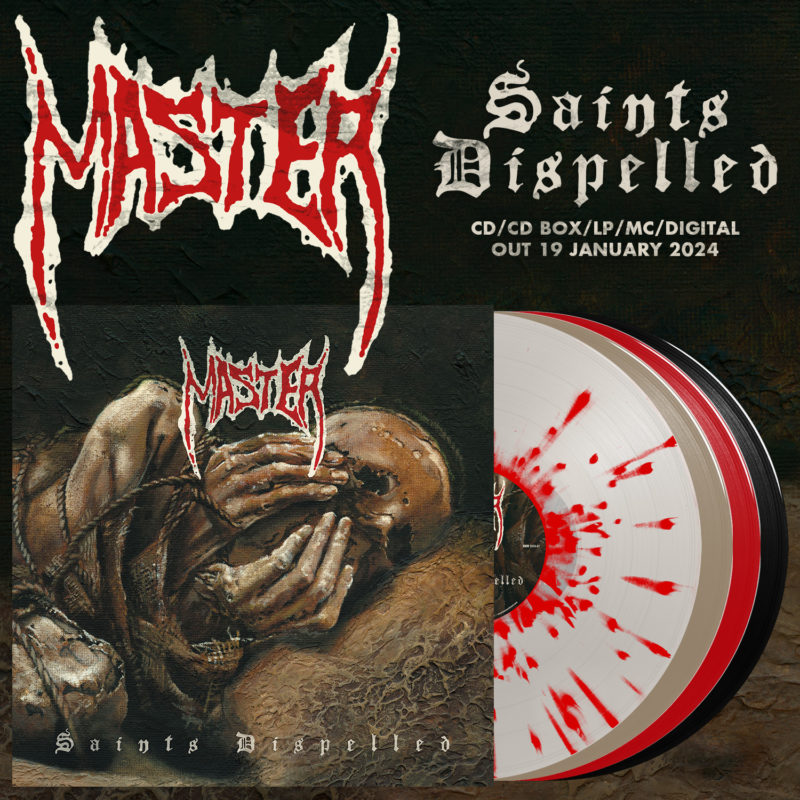 One of Death Metal's founding bands, Czech Republic-based Death/Thrashers Master have been at the forefront of the style from the very beginning, being one of the first bands to ever adopt to this style back in the genre's infancy. Now forty years on from the start and reaching album number fourteen (!), the titans offer forth this crushing new release "Saints Dispelled".
To elaborate: "Saints Dispelled" will, figuratively and literally, rip your face off, sew it back on, and rip it off again. As this is clearly a competent and highly professional act that knows what they're doing, this is nicely displayed here with an album that has a lot to like about it, which makes this a wholehearted recommendation not only for fans of the band but all those who enjoy this ravenous style of old-school Death/Thrash metal.
www.speckmetal.net
www.facebook.com/TheRealMasterofficial
www.instagram.com/masterbandofficial