News
March 24 2020
Emperor's "As The Shadows Rise" Picture-LP pre-order!
True Norwegian Black Metal classic! Emperor's cult 7" re-issued as a 180 grams Picture-LP!
Pre-order here:
Emperor – As The Shadows Rise Picture-LP € 17,90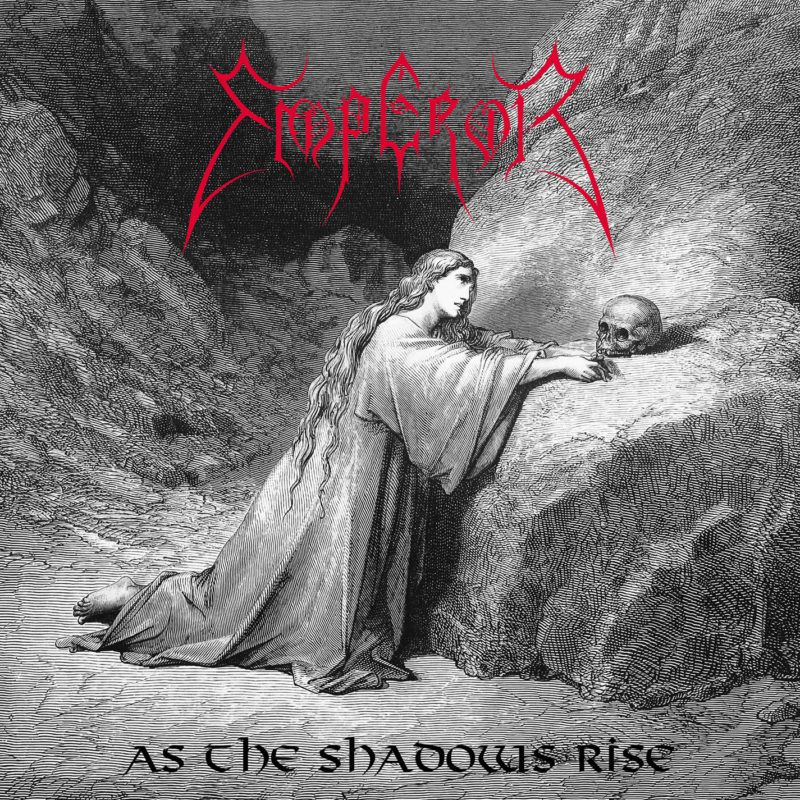 Originally released by Nocturnal Arts Productions (the label of Emperor's guitarist Samoth) in 1994, "As the Shadows Rise" is the second Emperor E.P. and features material recorded back in December 1992, during the same sessions as the tracks that ended up on the legenday "Emperor" Mini-LP.
This effort is similar in the fact that it includes re-recorded versions of songs from the C.U.L.T. "Wrath of the Tyrant" demo. Nonetheless, this mini-album is equally superior, yet remains strangely obscured by time. The production on this E.P. is excellent and suits their material as wellas wearing gloves. It is not horribly modern or over-produced, but neither is it as necro and ancient-sounding as the "Wrath of the Tyrant" demo.
The sound quality is still rather grim, with a fuzzy guitar tone that is somewhat similar to that of Darkthrone's "Under A Funeral Moon". The riffs are just clear enough to be comprehended a little better than before, which may help some appreciate these songs a bit more. The vocals are not as loud in the mix as before, also possessing less reverb. The drums are at the perfect level, with Faust pummeling away in the background and not getting in the way.
Musically, these compositions are not much different from the original recordings. The only real alteration is during the middle of "Witches Sabbath", where there is a somewhat melodic doom riff that is not present in the old one. Obviously, the sound is a little clearer and this may alter the atmosphere of the songs, somewhat, just because there is less chaos and distortion. It also allows for some of the guitar melodies to be heard better, which may bring out more of the original intent behind the writing of these tracks. As with the versions on "Emperor", Ihsahn decided to add synth to "Ancient Queen" and "Witches Sabbath". When used, it truly accentuates the dark atmosphere being created by the music, instead of working against it.
"As the Shadows Rise" is true Norwegian Black Metal classic and is highly recommended for fans of the highlight years (92-95) of Emperor. It is was until now unfortunate that these tracks were harder to find than the ones on the first mini-album, those being later released on the split with Enslaved and on re-issues of "Wrath of the Tyrant", since this collection of tunes iskiller in just about every way. For a bit of a different perspective on some classic Emperor songs, as well as another dose of old school Norwegian black metal, seek this out.
For fans of: (early) Emperor, (early) Master's Hammer, Bathory, Immortal