News
December 19 2019
Classic Finnish Death Metal demos by Funebre on vinyl and cassette!
In February 2020 Hammerheart Records will re-issue the demos done by Finnish Death Metal cult band Funebre on vinyl and on cassette under the name of "Cranial Torment". It and will be released on 140 grams quality black vinyl and a Hammerheart Records mail order exclusive edition of 100 copies on ultra clear vinyl. As a nice little collector's item the album will be available on cassette, limited to 100 copies.
Pre-order:
Funebre – Cranial Torment LP (Ultra Clear vinyl) € 17,90
Funebre – Cranial Torment LP (Black vinyl) € 15,90
Funebre – Cranial Torment MC € 17,90
Funebre – Cranial Torment T-Shirt € 9,90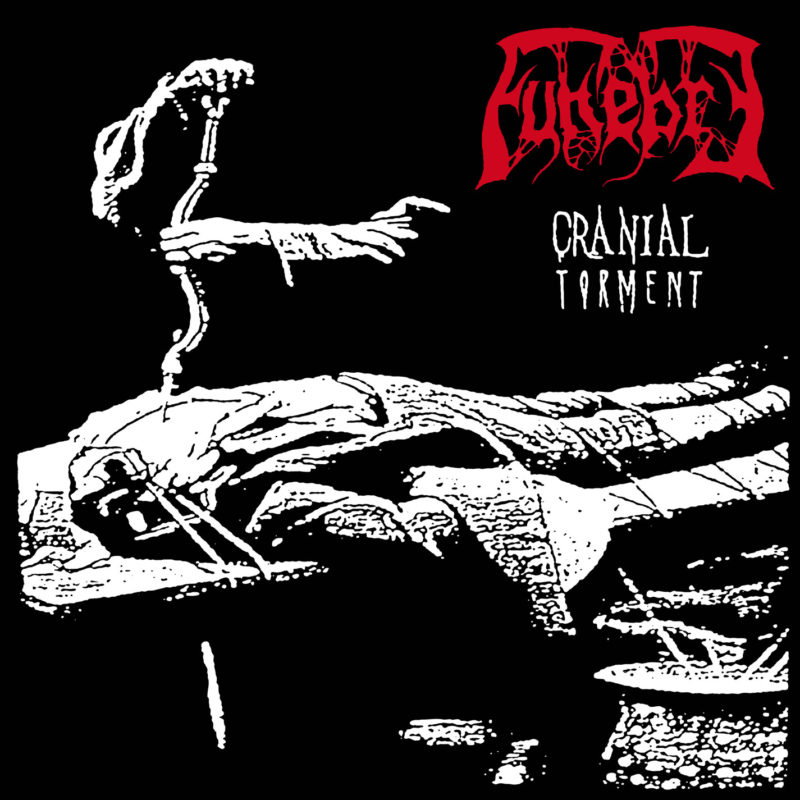 As they say, Funebre was among the first extreme metal bands in Suomi. They were formed already in 1988 and surely we can put them among the originators of the scene, along with such great names as Abhorrence and Xysma. Sadly they were one of the most short lived bands also, splitting up already in 1991, just after the release of their legendary debut album "Children Of The Scorn".
Before that Funebre managed to release the "Cranial Torment" demo in 1989, the "Brainspoon" EP (which contained two songs from the mentioned demo) and the "Demo 1990". And both these demo tapes have been compiled on this vinyl/MC compilation.
"Cranial Torment"
This is one of the most underrated demo's ever! The over the top bottom heaviness of this is mind blowing. This is right up there with Winter's "Into Darkness" and Celtic Frost's early stuff.
"Demo '90"
This band was unbelievably heavy. This demo is insanely heavy. The guitar is so tuned down and sludge filled it sounds as if the strings will be falling off at any second. Think early Grave and go two octaves lower and that's what we have hear.