Sammath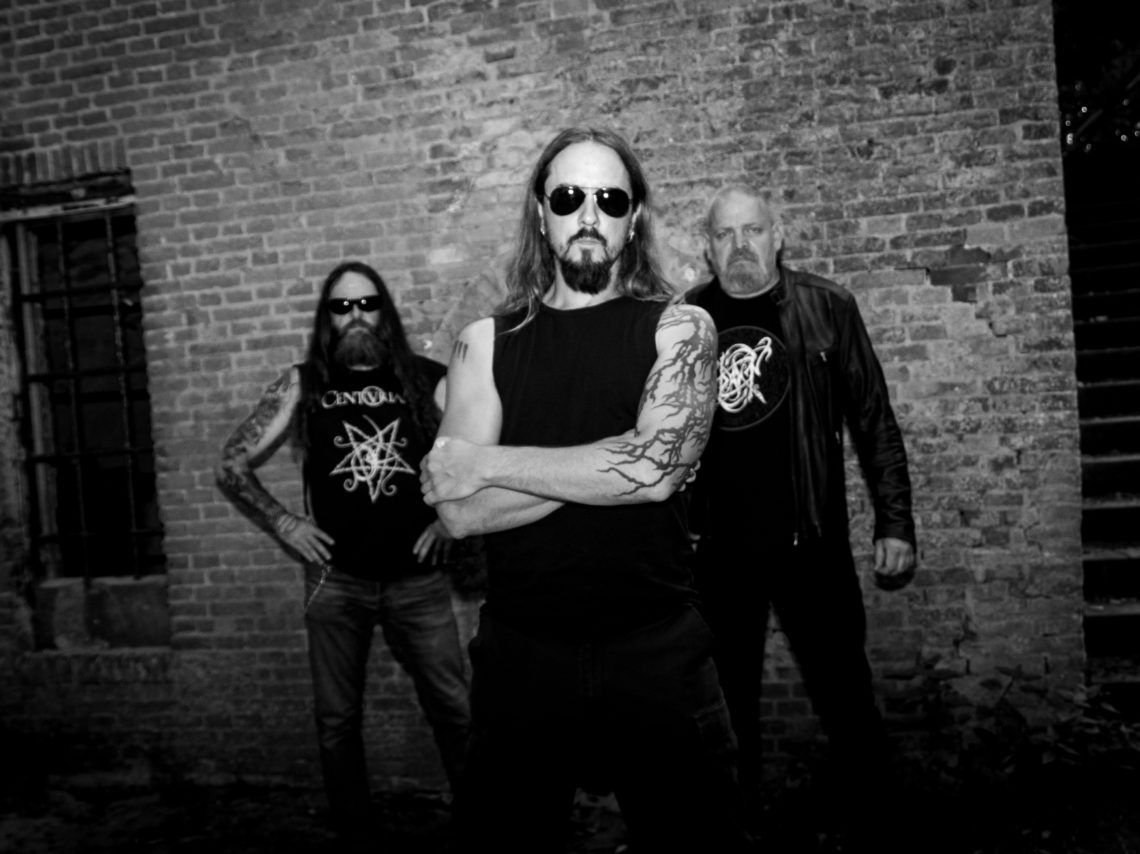 Biography
Sammath was formed in 1994 by Jan Kruitwagen. Inspired by early black metal and the thrash, speed and death formations of the eighties. Growing up in Australia raw fast metal left its mark on Sammath. Jan moved from Sydney to Europe, Holland in 1989.
First promo tape "Visions upon winter lands" was recorded in 1984. Soon after this tape, Kruitwagen got in contact with M. Gertsen. "Zwaardbroeders Bij De Bergengte" (Brothers Of The Sword At The Mountain Pass) was released in 1996 several tracks appeared on complication tapes worldwide. The next year the promo tape "De ruïnes fluisteren" (the ruins whisper) was released in 97. This tape led to a deal with Folter Records in 1997. Gertsen was relieved, due to lack of interest and vision. The first CD "Strijd" (Battle) was recorded in 1999 on 16 tracks. All lyrics, music and instruments were recorded by Kruitwagen. Numerous tracks were released on complication tapes/cds like the "Encyclopedia Pestilentia" complication. The new Sammath CD 2002: "Verwoesting/Devastation" was released, a violent and unconventional way of combining black and death metal. After the recording of the album the idea was born to search for bandmembers. Drummer Koos Bos added his insane drumming to Sammath in 2001, the violence continued. In 2002 Sammath performed at the Under The Black Sun Festival and did some gigs in the Netherlands The live line up was Ruud Nillesen, bass, Cor van Maris, vocals, Koos Bos, drums and Jan Kruitwagen, guitar. In 2002 Macabre Operetta re-released the first album "Strijd" on LP under licence from Folter.
Signing on with Folter Records 2006 The album "Dodengang" turned out to be a furious black metal cd. To promote the album Sammath did some different shows in Holland and at the Under The Black Sun Festival. Hanna van den Berg joined the live line up.2006 Jan got in contact with madman Magnus from Magnificat they decided to combine his skills into Sammath, he will contribute mad guitar solos to the new, most aggressive, violent and raging Sammath album Triumph in hatred.