Sadism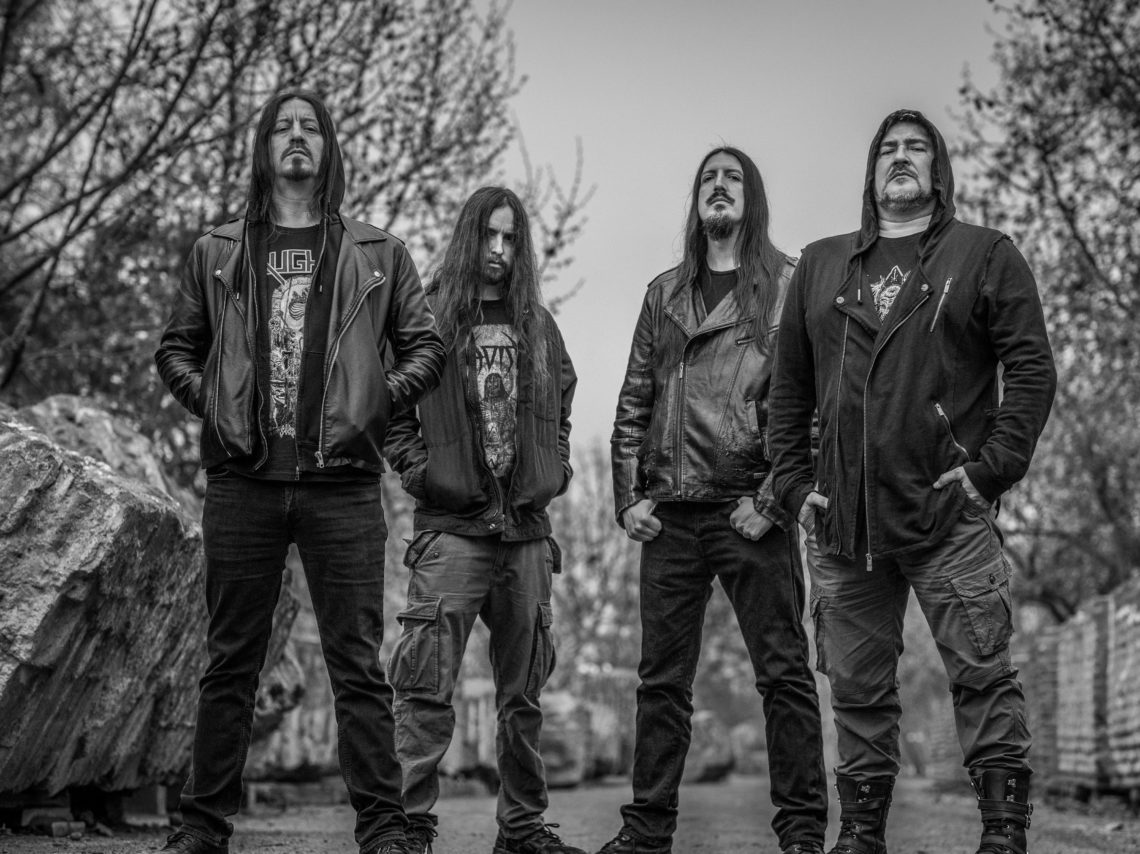 Biography
Old school Death Metal from Chile since 1988!
Sadism was born during 1988 in Santiago, Chile. Founded by the current members Juan Pablo Donoso and Ricardo Roberts, with the aim of achieving a true and passionate musical project influenced by Thrash and Death metal tendencies of that time, styles that reflected our greatest feeling about music, being the favorite ones from us too.
In 1989, to complete the line-up with three more members, we managed to consolidate that line-up, and in the process to shape a great national scene together with other underground bands in those years, something that made us protagonists in continuous shows from mythical places both in Santiago (capital city) as well as the rest of the country, thus we immediately got acceptance and popularity from the audience. The goals & motivation were enough to work on the first studio records, the demos: "Perdition of Souls" (1989) & "From the Perpetual Dark" (1991) consolidating to Sadism as one of the biggest bands in the country. These demo-tapes have been manufactured in different formats, such as: tapes (in the beginning), CD's in the 2000 and lately on vinyl, exceeding more than 5000 sold copies until now.
In 1992, it came the first album from the band "Tribulated Bells" that was considered as one of the most important LP into national scene and the first one of its kind in Chile, this has been published in different formats by various national labels through time too. This album quickly became a "Must" for many metal fans and therefore a great classic for its relevance and transcendence (expressions and comments made by different media and magazines both in Chile as abroad) and this year a book is released, that tells how the history of this album was developed.
In the 90's, we also toured Chile and South American countries, in addition to important gigs with remarkable bands touring here in Chile, such as; Kreator, Sodom, Morbid Angel, Cannibal Corpse, among others. During the 2000, we continued the activity and work, making music and recording new albums, achieving one of the most important productions in 2014, the album "The Ocularis Domination" which was rated by the media in South America and Europe as one of the best albums of the year, which inspired us to work harder and set our goals one step higher.
With our seventh album "Alliance" in 2015, we set and self-managed one of our unrealized goals in time; to carry out our first Tour in Europe with renowned festivals and prominent metal stages, which we continuously do until now.
Our latest studio album called "The Sadistic Key Elements" in 2020, has a great importance for the founding members of the band history due to the tracks were included are about songs published between the years 1984 and 1988, from bands that inspired us to create our own band.
Nowadays (2022), we are working on the most important album for us. We consider it a milestone in our recording career to reach number 10 that will certainly mark a new age into the band's 33 years of non-stop activity.
Press Kit
Links