ORO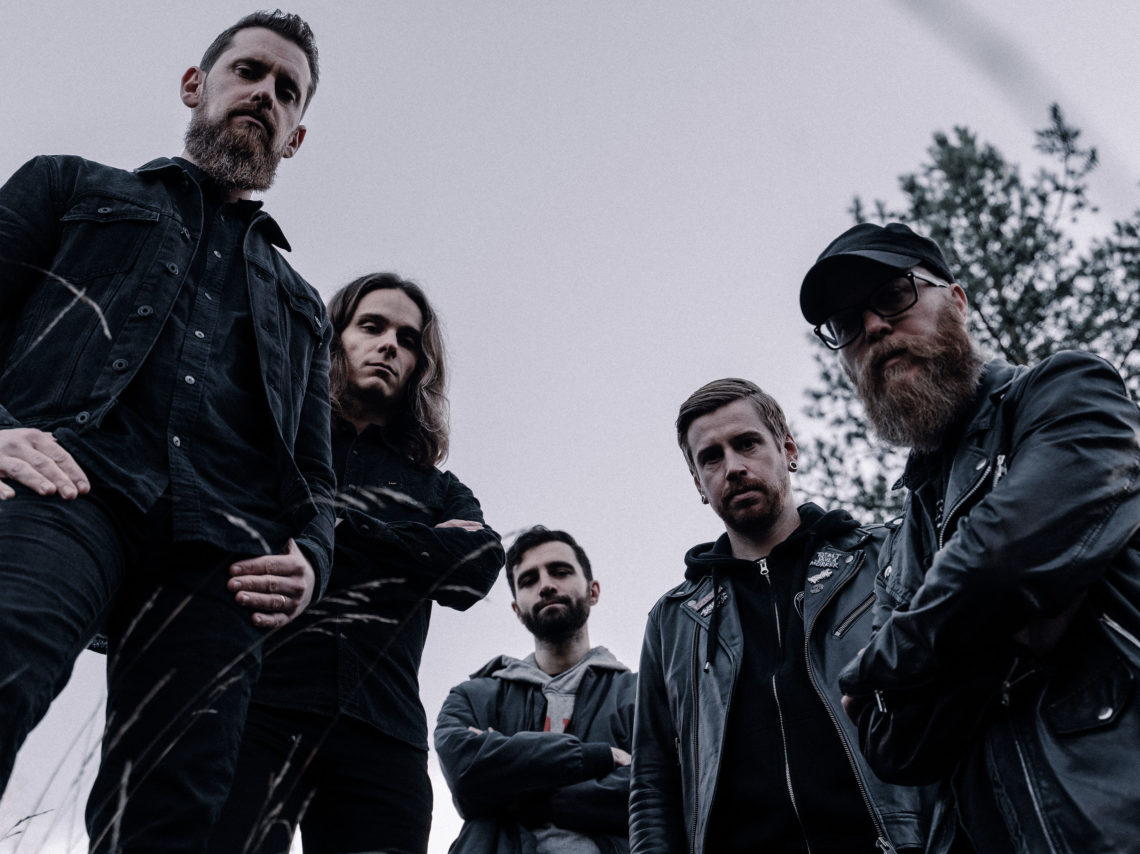 Biography
The music of ORO is infused with incredible dynamics; deft, poetic contrasts between passages of soft beauty and crushing, granite heaviness. Their songs invoke the spirit of deep places, of harbours on the shores of black, underground seas. They are riven with anguish and haunted by pain, painted in the hues of twilight and shadow – and yet they are as much about the resilience within, the sparks of light, as they are the oppressive darkness. They weave symphonies of inherent gravitas that stand as a testament to the indomitable human spirit and unflinching examinations of the agony of our existence.
From the moment that it begins, it is abundantly clear that ORO have created something very special with their second album, Vid Vägs Ände. It is one of those albums that defines the soul of its creators, displaying the absolute essence of all that makes ORO such a potent, unique entity. From the stately power of unstoppable opening track 'Arvet & Tystnaden' onwards the sustained quality is simply remarkable, with one breathtaking, towering peak leading to another and another. There is such a lyrical musicality about these songs that each individual shift from one chord to the next feels perfect in its tone and timing. The echoing notes that introduce 'Bältad' seem to attune themselves to the beat of your heart, the pulse of your blood, drawing you gently but inexorably into its embrace. And then cracks open up beneath your feet and you are tumbling down into vast chasms of sound, leaving you lost in the darkness…only for a gloriously melodic refrain to arrive and lift you up once more on its muscular shoulders. Each song on Vid Vägs Ände has this scope, each one an enveloping world in its own right, an utterly consuming experience that makes the album as a whole exhausting and exhilarating in equal measure. The waves of riffs and drums that crash over you, the searing sadness that hangs like mist in the air – all these elements have been given vibrant life by the stunning production and mix by Jakob Linnér and the mastering skills of Tony Lindgren (Enslaved, Insomnium, Katatonia etc) – the sound so warm, rich and textured you want to grasp it in your hands. The final seal of quality has been applied to Vid Vägs Ände's magnificent blend of post-metal, doom and sludge by the album's haunting cover art, which is rife with questions and intrigue.
ORO first formed in 2014 in the Swedish city of Örebro, surrounded by forests, in the shadows of the Kilsbergen mountains. The band decided, right at the start, that they would write always in their native Swedish, allowing them to speak with untarnished integrity and retain the purity of the emotions they wished to express – and this is something they have held true to to this day. After four demos they released their debut album, Djupets Kall, in the spring of 2019 through the Endless Winter label. Djupets Kall received critical acclaim from around the metal world, including a prestigious 14/15 review in giant German magazine Legacy. A huge amount of work has gone into making sure that ORO surpassed Djupets Kall with their second album – and with Vid Vägs Ände that goal has been unequivocally achieved in every way.
As powerful on the stage as they are on album, ORO have performed on the same bill as bands such as Satyricon, Naglfar, Holy Moses and Battle Beast and they are hungry to take Vid Vägs Ände to the live arena and unleash its full emotive force. A hardworking band with a vision!
Press Kit
Links