Mezzrow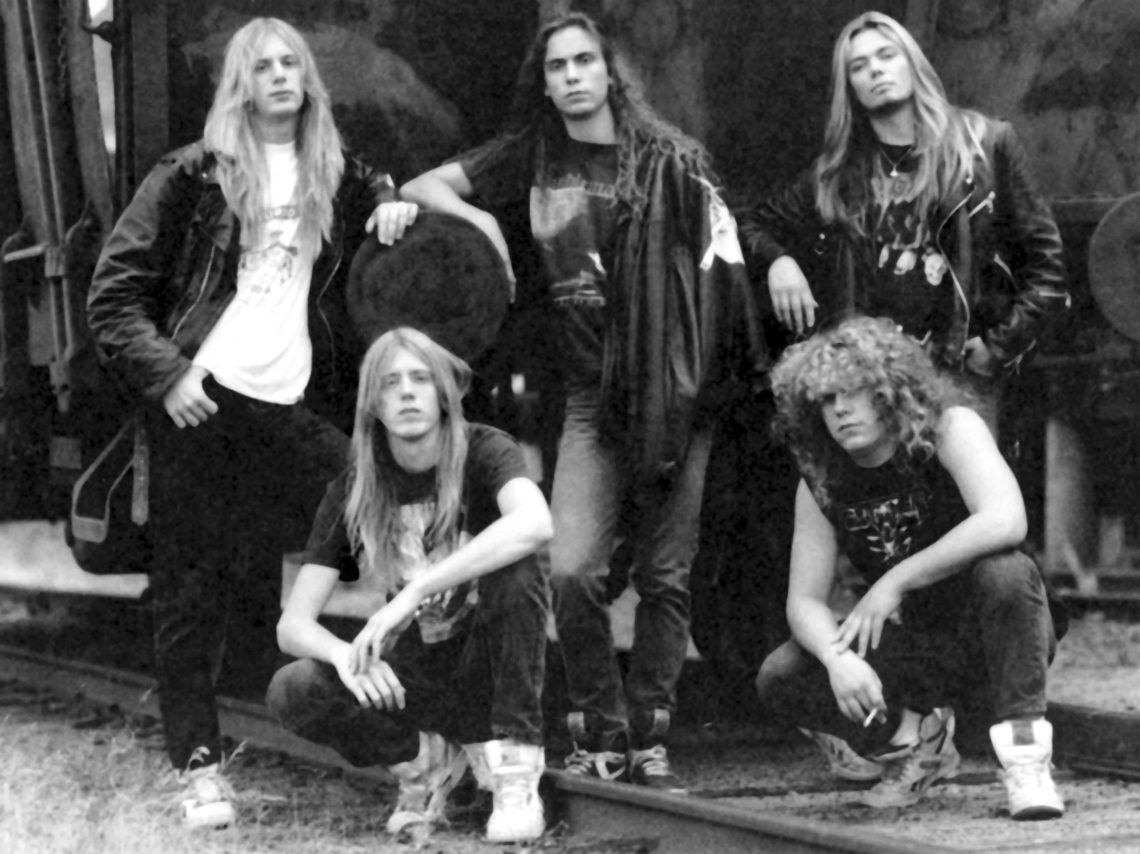 Biography
We were around when the first wave of Thrash arrived during the mid 80's, and we can say that this is the real deal. Listening to this album brings us back to the days when we walked around with dirty white Nike shoes, stretch jeans, wore Slayer and Testament T-shirts till they were in tatters and we would literally use our last money to buy a band's album.
Our two favorite things about this album: the vocals and the riffs. Singer Uffe Pettersson has a nice aggressive edge to his voice, very different from the high-pitched, bordering-on-falsetto screams that bands like Anthrax and the like were using. We would consider these to be pure Thrash vocals, never crossing the line into death metal territory, but angry and at times gruff as befitting this style of music. While the two don't sound anything alike, I get a vibe from Uffe Petersson on this album that makes me think of James Hetfield on "Ride the Lightning". You know, back when Metallica was an actual Thrash band instead of mainstream band.
The guitar sound is another standout; reasonably clean and easy to decipher but without sacrificing any heaviness. "Then Came the Killing" is well-produced without being over-produced. The band even look right, opting for the accepted late 80's Thrash "uniform" of ultra-long hair, ripped and faded jeans, leather motorcycle jacket and high top sneakers. Although the album didn't come out until 1990, it is clear where Mezzrow's sensibilities lie. Mezzrow represent high-quality Thrash of the old school. If you're a fan of that kind of music then we highly recommend this. "Then Came the Killing" is an exhibit of everything reliable and satisfying in Thrash Metal.