Hooded Menace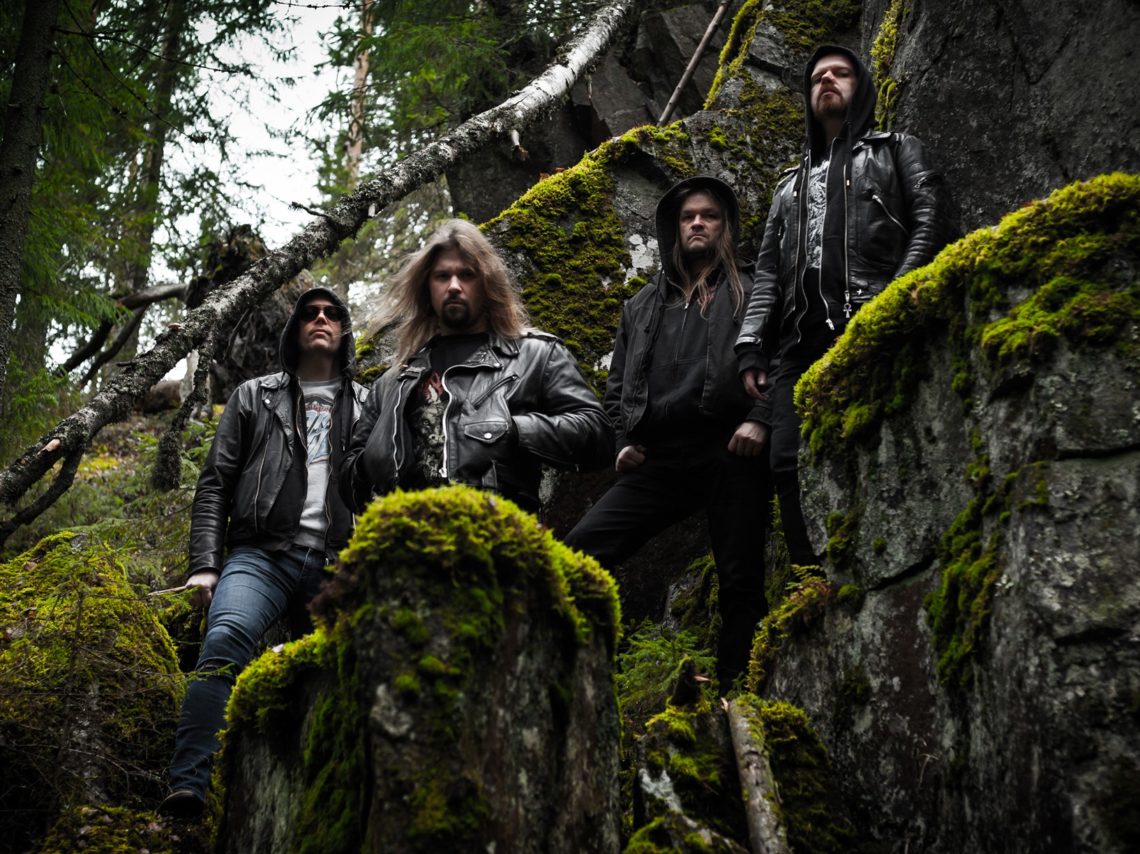 Biography
Hooded Menace were formed in Joensuu, Finland in 2007 by guitarist Lasse Pyykkö, who had also performed in the Finnish cult death metal band Phlegethon. The band has always avowed to the strong influence by early Candlemass and Cathedral as well as Paradise Lost, Autopsy, Asphyx, and Winter. Their lyrics are often inspired by the classic 1970's Spanish horror movie series 'The Blind Dead'.
Hooded Menace recorded a 2-track demo, 'The Eyeless Horde' in 2007, which was released on 7″ the following year. Their debut album 'Fulfill the Curse' was released in 2008 and the highly acclaimed sophomore full-length 'Never Cross the Dead' came out in 2010. With a penchant for classic vinyl, the Finns also released several split singles and EP's, for example with Aphyx and Coffins, before delivering their full lengths 'Effigies of Evil' (2012) and 'Darkness Drips Forth' (2015). Hooded Menace remained in a highly creative mode during their latest full length 'Ossuarium Silhouettes Unhallowed' which was released in 2018 via Season of Mist.
Throughout the years, Hooded Menace toured in Europe and North America, and performed at many major metal festivals such as Hellfest, Roadburn, Maryland Deathfest, Tuska, and Party San Open Air among others.
Press Kit
Links