Deathkin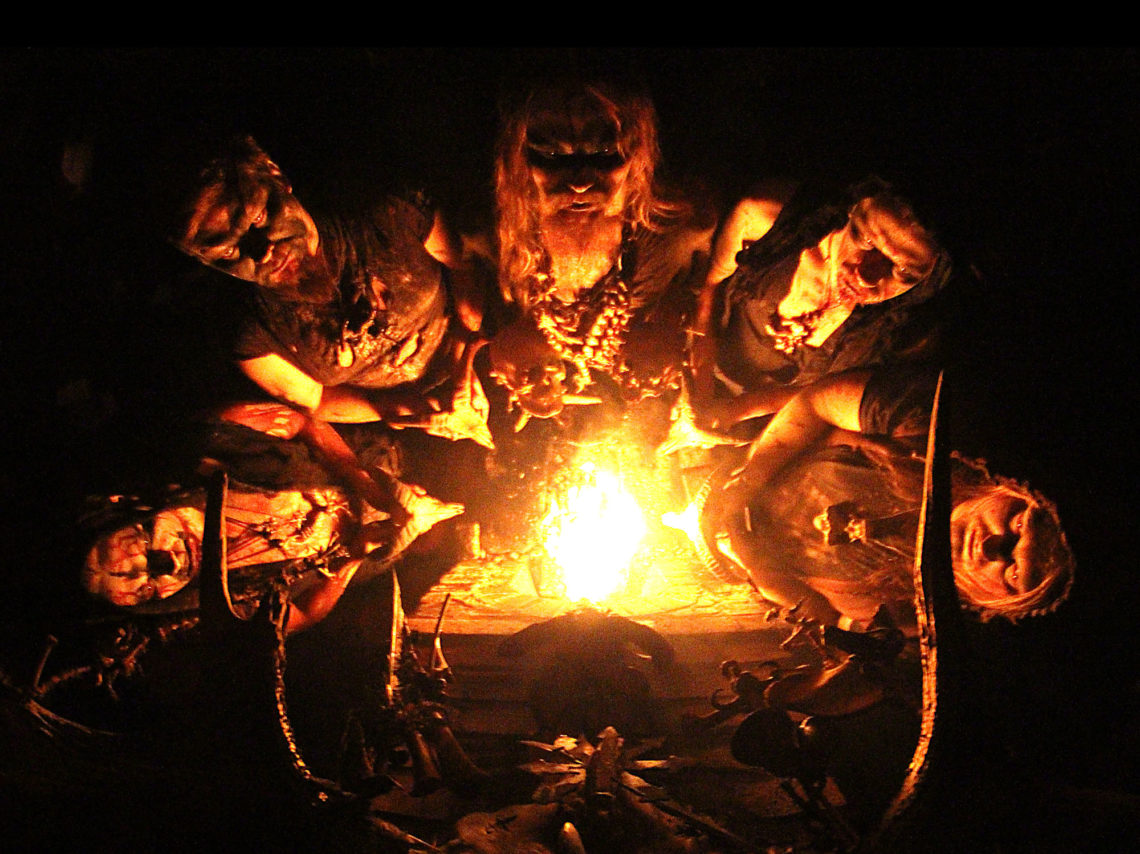 Biography
Deathkin's roots go back to the of winter 2003-2004. After many lineup changes Deathkin was officially formed somewhere around 2009 solely focusing on one purpose only: the proclamation of the unholy majestic trinity of chaos, death and immorality. The band released their self-titled demo 2010 and it got good feedback, including being named "demo of the month" in the biggest Finnish metal media, Imperiumi.
"Deathkin" consisted of fierce black metal with some death metal-influences. After some line-up changes the band recorded their second self-released EP, "Purged by Impurity" in 2011 which also got some really good feedback.
During next couple of years band played few gigs and had some more line-up changes and the years 2014-2015 went in writing the material for upcoming debut album called "Kohti Kotiani Kaaosta". The album was finally out of mastering in autumn 2016 was also the first to include resources outside the band as the artwork was created in synergy with finnish museum conservator, Saila Leskinen, the album mixed by Teemu Iso-Kulmala and mastered by Tore Stjerna in Necromorbus Studios.
"Kohti Kotiani Kaaosta" is a concept album which preaches about an eternal crusade beyond all boundaries.
Press Kit
Links