Asphodelus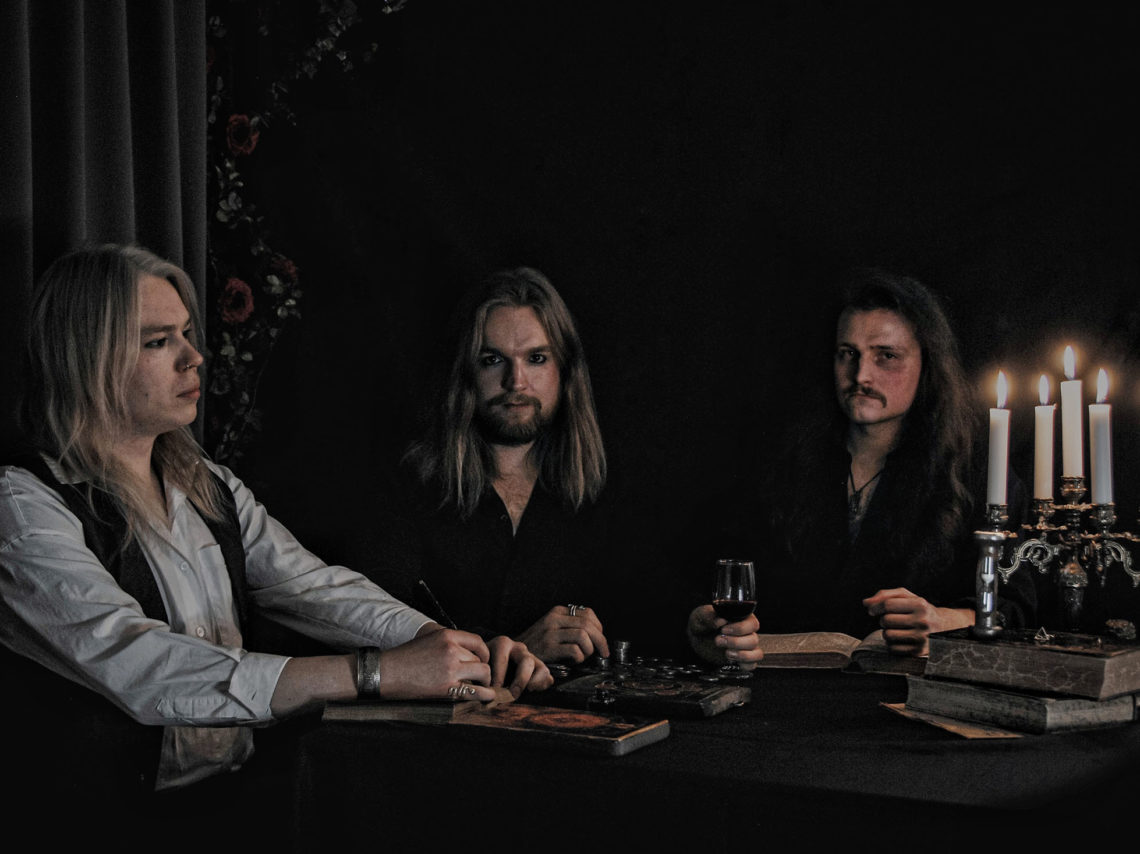 Biography
Asphodelus is a Doom/Death Metal band from Helsinki, Finland. From the start, the band has shown a confident drive and passion for their thing, making music that speaks to the fans of the old school giants like Anathema, Katatonia, Paradise Lost and the Greek Black and Death Metal bands, but still not sounding unoriginal or bland – the band has their own vision and ethos.
The band was started by the name Cemetery Fog in the small Finnish town of Hamina in 2012. In the early days the Death and Black Metal influences were more present in their style, and the gloomy, menacing atmosphere of the self-released demos Journey to Hell and Shadows from the Cemetery convinced many fans both in Finland and elsewhere, and the band quickly gained a cult following.
The raw and determined no-nonsense approach landed a deal with the well-respected German label Iron Bonehead. First Iron Bonehead reissued the long sold-out Shadows from the Cemetery tape to an excited audience. Next it was time for the first vinyl EP release from Cemetery Fog, namely Towards the Gates. On this work, the band progressed to a more majestic sound, increasing melancholy and haunting atmospheres. This release was well-received as well.
The progress of the subtle changes in the style towards what some could call a more mature sound lead the band to change their name to Asphodelus. The mini-album Dying Beauty & the Silent Sky, released by Iron Bonehead on vinyl, showed the band's evolution to even more melancholic and mournful atmosphere. The release has been well-received like the previous ones, gaining great reviews and fans from around the world.
Cultivating their craft further, the band released a promo tape titled The Veil Between the Worlds in 2017. The style was even more gothic in nature, this time containing violin and kantele used in the songs.
The debut album Stygian Dreams was released by the Italian label Terror From Hell Records in 2019. The album received positive feedback and reviews and was praised by many fans.
At the moment Asphodelus is working on their upcoming album that will be released by Hammerheart Records.
Press Kit
Links