News
October 10 2018
Hammerheart Records and Dead Head announce future plans on catalogue and a new album in 2019!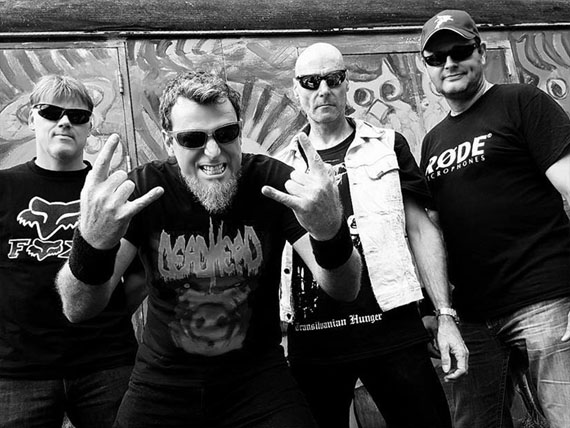 Hammerheart Records and Dead Head announce the re-issues of all past recordings of the Dutch Thrash Metal legends.
Each album will be re-issued in the top quality that Hammerheart Records is known for by now.
This includes the painful process of going through "The Feast Begins At Dawn" and the way it sounded (wait until you hear the result!), finally doing the best Dutch Thrash Metal album "Dream Deceiver" on vinyl, taking each album and release ("The Festering" demo!) for digital, CD, LP and MC.
Every re-issue will have the best possible sound and artwork, deluxe CD editions will give you a lot of (unheard) recordings, a fan's treasure chest.
Oh yes, the band will be around for 30 years next year and have told us there will be a new album, a follow-up to the insane "Swine Plague". More information will be shared along the way.