News
September 13 2018
"The Book Of Suffering – Tome II" from Cryoptopsy at Hammerheart Records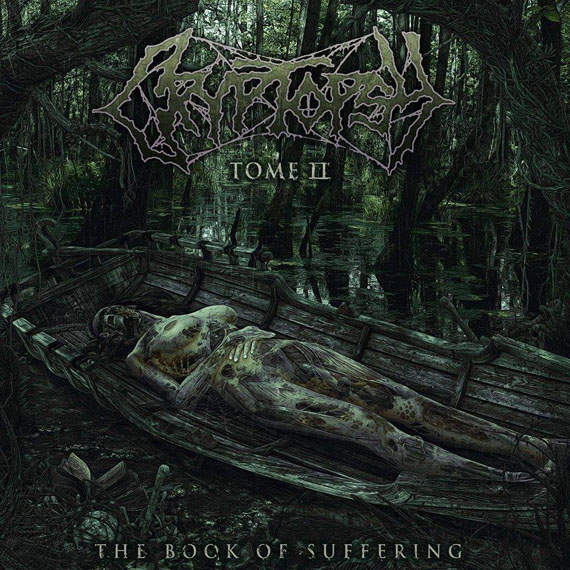 Good and exciting news, we will continue our great co-operation with the ever innovating Cryptopsy! "The Book Of Suffering – Tome II" will be released by Hammerheart Records as vinyl 12″, Digi-MCD and MC. The deal is sealed in blood again! Should be available November.
"The Book of Suffering – Tome II" was produced, mixed and mastered by Cryptopsy's guitarist, Christian Donaldson at The Grid. The artwork was designed by Remy C from Headsplit Design.
Track listing:
1. The Wretched Living
2. Sire Of Sin
3. Fear His Displeasure
4. The Laws Of The Flesh
Check out the first single "Sire Of Sin" here:
Don't miss Cryptopsy at their European tour with Aborted, Cytotoxin and Benighted!