News
August 1 2018
Hammerheart Records enters agreement with the Hoffman brothers to work together on Amon and the classic Deicide catalogue!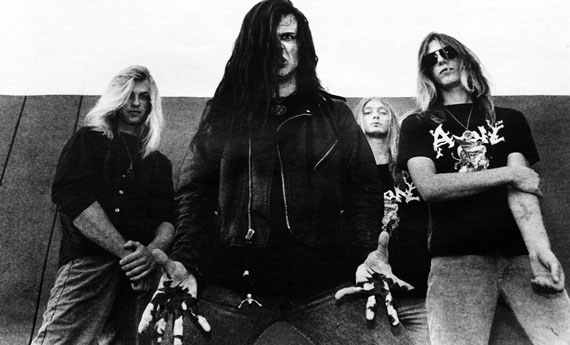 Hammerheart Records is very pleased to announce we will be teaming up with Amon. Amon is a killer US Death Metal band with both Eric and Brian Hoffman in the line-up, and Amon was the band that changed its name to Deicide in 1989. When Eric and Brian left Deicide they resurrected Amon and released an album called "Liar in Wait" in 2012. Hammerheart Records will release a new Amon album, will re-issue the 2012 album and also the legendary Amon demos from 1987 and 1989. We heard new songs, and they have the classic Amon/Deicide crunch/vibe, they are catchy yet brutal, they are quality Death Metal par excellence.
Hammerheart Records will also re-issue all the Deicide albums that were released from 1990 until 2001. All albums will get a deluxe treatment, remastering, 2-CD editions, bonustracks (tons of never released recordings), LP editions (first time for some), digital, MC, merchandise. The whole package, the whole deal, as done on Pestilence and currently being done on Malevolent Creation. This is a huge undertaking and we will start soon, and the whole project will keep us busy for 2018-2020 (do not contact us on details, we simply do not know yet).
Upon releasing their 2nd full length album Amon will tour worldwide and we aim for a first year that will give all fans a full set of only old school songs, taken from the first four Deicide albums. This will happen in 2019.
Both the Hoffman brothers and Hammerheart Records are confident the future looks very Death Metal once again.