News
May 31 2018
Hammerheart Records joins forces with Dutch Death Metal legends Phlebotomized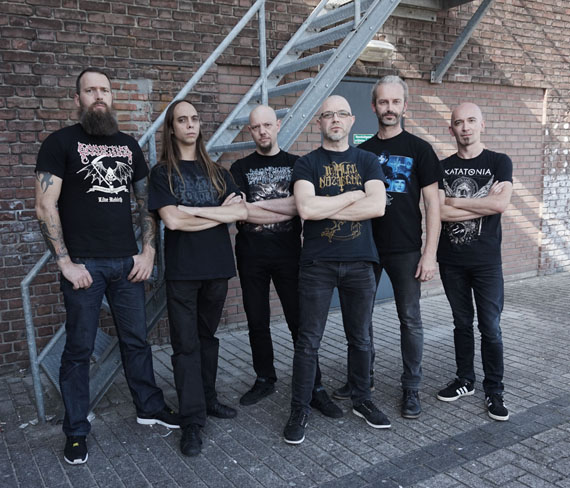 Phlebotomized is that kind of Death Metal band that caused a stir in the booming Dutch Death Metal scene back in the early 90's. Their "Devoted To God" demo was recognized worldwide as a classic one. In 1994 Phlebotomized released their classic "Immense Intense Suspense" album that received only fanatical praise from press and fans worldwide.
By the end of the 90's the band kind of faced the problems many bands face, line-up troubles, differences in where to take the band next, resulting in a cool album called "Skycontact", but moving further and further away from their fans…
In 2014 Hammerheart Records collected both albums on a deluxe 2-CD with remastered sound and the band decided to become active again and focus on the material the fans wanted to hear, Phlebotomized was back on the map. During the next years they worked on their 3rd album, their real come-back. And now it is finished, and proudly titled "Deformation of Humanity"! Up for release within 2018.
We have heard the raw mixes, and they blew us away, all the Phleboto-trademarks (epic, bombastic heavy doomy Death Metal full of melodies and hooks) are present again, maybe even better than ever before!
So, here were are, ready to team up and make both press and fans smile again, later in 2018!
www.phlebotomizedmetal.com
www.facebook.com/phlebotomized.official