News
December 6 2017
Release shows for Pestilence's "Hadeon"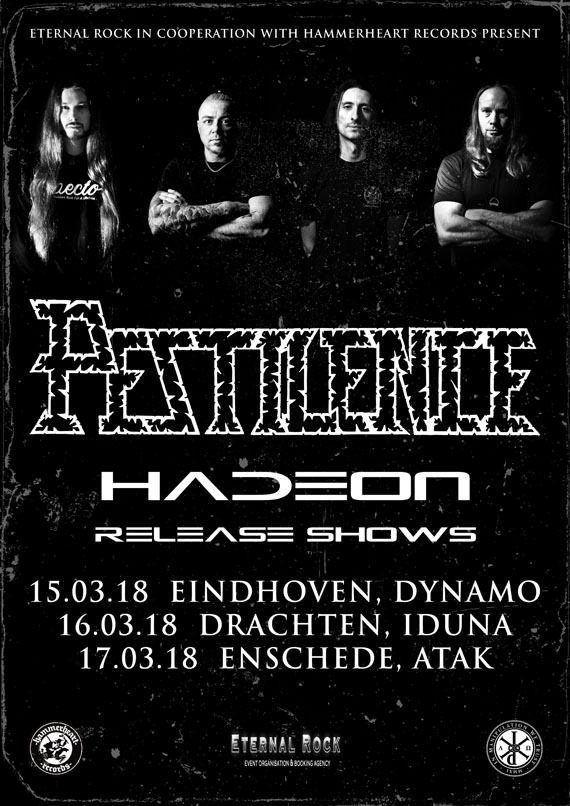 After the "Fight the Plague" European tour Pestilence will present their new album "Hadeon" to their home country's fans.
On March 15th, 16th and 17th Pestilence will play Eindhoven, Drachten and their home town of Enschede.
For these shows the focus will be on the new album, but obviously the band will treat their fans to a set list full of highlights.
After this weekend Pestilence will embark on their South-American journey!