News
November 30 2017
Pestilence record exclusive new song for Decibel Flexi Series!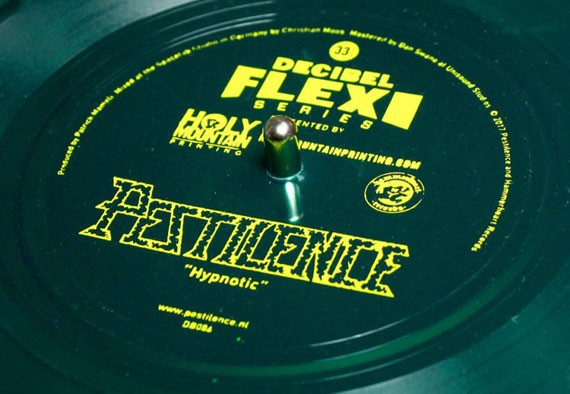 After a brief hiatus, legendary Dutch death dealers Pestilence reactivated in 2016 and the first fruits of their new lineup will come via the Decibel Flexi Series! "Hypnotic" was recorded during the sessions for the new Pestilence LP, Hadeon, which is slated for a spring 2018 release via Hammerheart, but this exclusive new single track will not appear on the album and is only available via the Decibel Flexi Series.
The best way to get this exclusive, ultra-limited Pestilence flexi is by becoming a deluxe Decibel subscriber by Monday December 4 at 9 AM EST. Avoid the land of tears and subscribe now!