News
May 11 2017
Stream the new record from Dutch powerhouse The Monolith Deathcult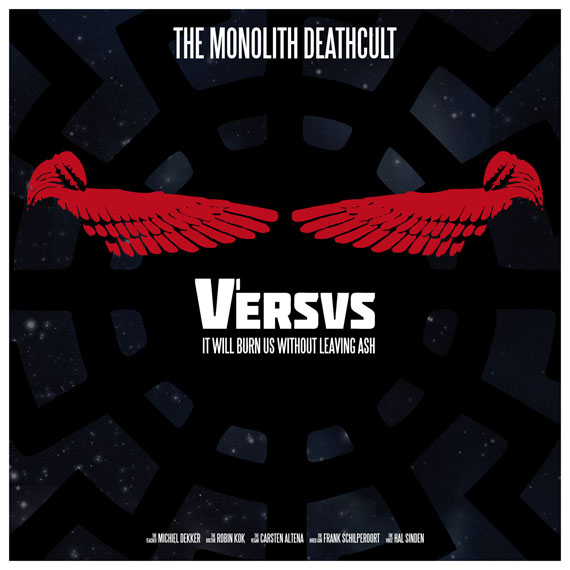 Versus, the latest album from Dutch outfit The Monolith Deathcult, is best described as a slab of brutal yet atmospheric death metal. Epic keyboards lend the album a grandiose, royal feeling that is sharpened by the unrelenting death metal that makes up the majority of Versus.
After introductory soundbite "Hal Sinden's Radio Dramas," the first piece of music is "The Furious Gods," a track opened by a comical soundbite that transitions jarringly into a ferocious death metal onslaught. A deadly combination of high and low vocals comes in, and atmospheric keyboards follow.
Throughout Versus, The Monolith Deathcult strike a delicate balance between brutality, atmospherics and samples. While the resulting sound can sometimes be confusing or claustrophobic, Versus manages to set itself apart.
Order here:
The Monolith Deathcult – Versus 1 Digi-A5-CD € 11,90
The Monolith Deathcult – Versus 1 LP (Clear vinyl) € 14,90
The Monolith Deathcult – Versus 1 LP (Black vinyl) € 12,90
Versus 1 by The Monolith Deathcult