News
February 13 2017
Inquisitor announces new full length album
It is with great pleasure that all four original members of Inquisitor, have great news:
If everything goes as planned, Hammerheart Records will release the successor of our infamous 1996 album "Walpurgis – Sabbath of Lust" in the fall of 2017!
The songs are ready, recordings will start very soon; artwork is being made and we are all fired up!
Expect nothing less than the furious, unorthodox, over the top extreme thrash death metal!
"… So muss es wohl klingen, wenn sich vier instrumental hochbegabte ADHS-Patienten zusammenfinden…"
(Metal.de/Nov.2014)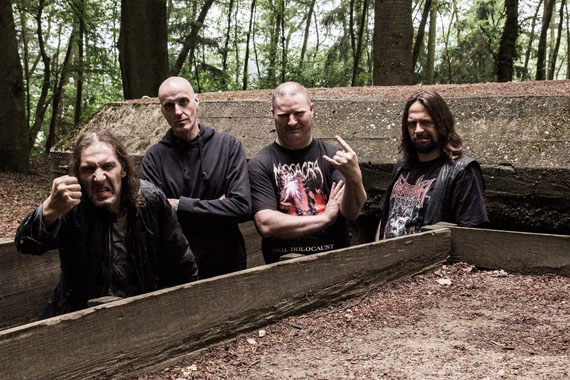 Inquisitor was originally formed in 1991; made two self-released demos and the above mentioned album, before collapsing in 1996/1997. Erik went on with Ancient Rites; Wim formed Centurian; Alex B joined Plusminus (also with Erik) and Alex W. vanished into obscurity. Shortly before the re-release of "Walpurgis – Sabbath of Lust" at the end of 2014 by Hammerheart Records, Inquisitor reunited and are doing great ever since. They got back in shape; played some great gigs and started creating new songs for the first time in 20+ years; which now will result in their second full-lenght CD/LP!