News
February 2 2017
Dreaming Dead full album stream at Invisible Oranges!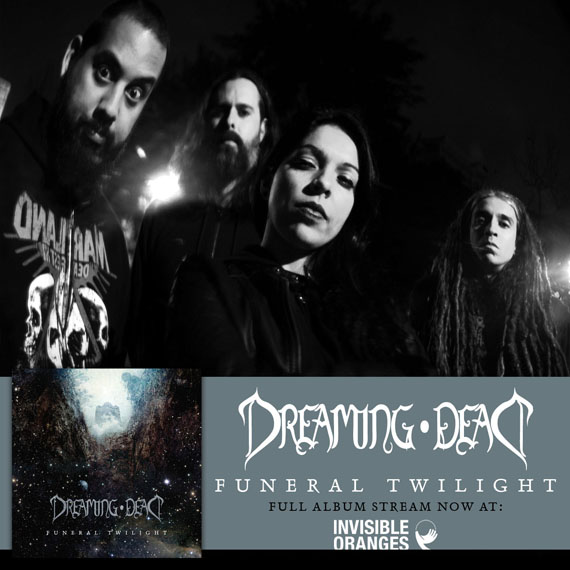 It's been too long since we last heard from California's Dreaming Dead. The band's last album, Midnightmares dropped five years ago. Since then, vocalist and guitarist Elizabeth Schall has lent her lead guitar skills to grind act Cretin, which may explain the relative brevity of Dreaming Dead's newest, Funeral Twilight It's a quick ride, but the band packs a lot of oddness into these eight songs. The record feels like a nostalgic throwback to that sweet time around 1995 when old school death metal bands began experimenting with Gothenberg-ish melody. Expect a high number of solos-per song, especially considering how brief these tracks are!
Check out the full album stream at Invisible Oranges here!
Order the album now here!