News
December 23 2016
Dreaming Dead announces "Buried" premiere new song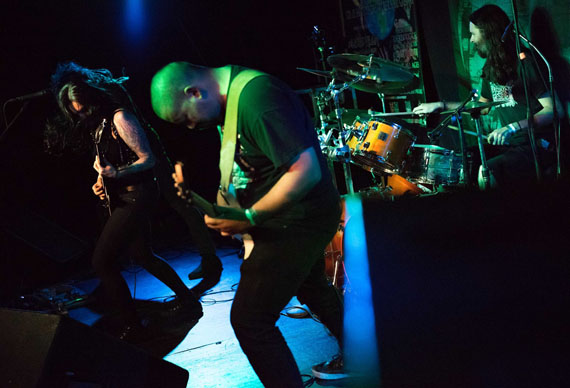 "Funeral Twilight" coming February 20th via Hammerheart Records!
Dreaming Dead is Los Angeles' answer to underground mediocrity and mainstream banality.
Stream the band's new song "Buried" via YouTube here and Soundcloud here.
Formed in 2006 by frontwoman Elizabeth Schall and drummer Mike Caffell, Dreaming Dead continues to capture the attention of audiences and listeners across the globe.
Whether through pummeling fans as a live act, or releasing fist-pumping albums, Dreaming Dead is consistently in the business of turning heads. With two previously released full-length albums under their belt – "Within One" and "Midnightmares" – Dreaming Dead currently prepares to release their 3rd full-length album titled "Funeral Twilight".
The band lineup continues with the usual suspects Elizabeth Schall (also active in Cretin), Mike Caffell (also active in Terrorizer LA), Chris McCarthy (also active in Murder Construct) and William Toledo.
Hammerheart Records heard the new recordings and these are excellent! So we decided to join forces.
Dreaming Dead is a powerful live band and will appeal to fans worldwide of bands as later Death, Cretin, Sadus, Kreator.
www.dreamingdeadmusic.bandcamp.com
www.facebook.com/DreamingDeadBand
www.dreamingdead.com