News
December 14 2016
Danish metal legends Konkhra joins forces with Hammerheart Records!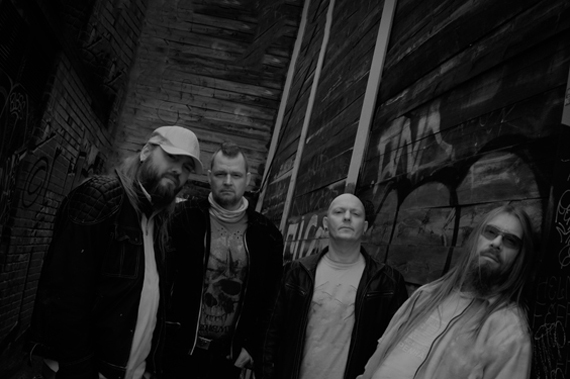 Hammerheart Records joins forces with Danish metal legends Konkhra for catalogue re-issues and new album in 2017!
Hammerheart Records is extremely proud to announce the signing of the Danish band Konkhra, who are around for nearly 30 years by now.
Through the years Konkhra developed from a great old school Death Metal band to a frontrunner of the more extreme death 'n' roll scene.
Most people will remember Konkhra for the 1997 release "Weed Out the Weak", which was a huge commercial success and featured Chris Kontos (Machine Head) and James Murphy (Death/Obituary).
Possibly the band will perform this album on selected 2017 dates.
In 2017 we plan the following releases:
Weed Out The Weak LP/Deluxe CD (with the The Freakshow EP as bonus)
Sexual Affective Disorder LP/Deluxe-CD (with the Stranded EP as bonus)
New album T.B.A. CD/LP
Spit Or Swallow LP/Deluxe-CD (with The Facelift EP and Live Eraser as bonus)
The vinyl editions will be first timers, all artwork and audio will be spiced up and re-mastered. More information on the new album will follow soon.