News
June 24 2016
Sol Sistere live video for "Sight Of The Oracle"
Sol Sistere releases live video for "Sight of the Oracle" from their debut album "Unfading Incorporeal Vacuum"!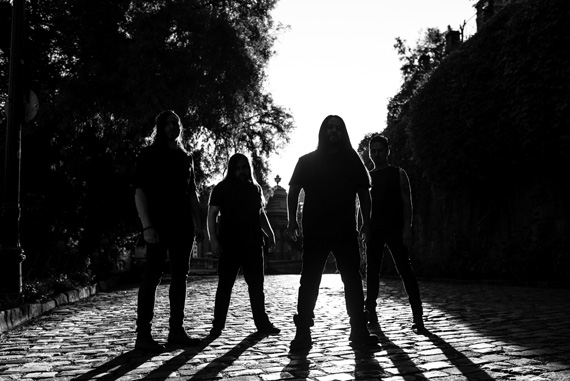 After the release of their debut album Sol Sistere presents you a killer live track that shows Sol Sistere full steam.
The international acceptance of the album is huge, and has been met with great reviews and a lot of thumbs up.
Hammerheart Records and the band are also proud to announce that there will be a vinyl edition before the end of this year.
Bravewords.com: "Sol Sistere having written a record that represents what black metal sounds like as it approaches its peak."
Metal Injection: "Sol Sistere are on the verge of becoming one of the lords of black metal."
Reckoning Hour Metal Webzine: "The album has all the elements which make up a master piece of modern black metal. It's) dense atmosphere is a desperate mixture of sadness, rage and fury".
Peace Love Black Metal: "We are only halfway through 2016, but I have to admit, that this is one of the best things I've heard so far, and already a possible contestant for record of the year."
Trvefrykt Zine: "The variety of riffs and varied tracks make Unfading Incorporeal Vacuum to a rather surprising favorite, my Black Metal album of the year."
Metal Sucks: "Unfading Incorporeal Vacuum is a powerful journey with lots of nuance"