News
March 22 2016
Hammerheart Records to re-issue South American cult thrashers Necrosis!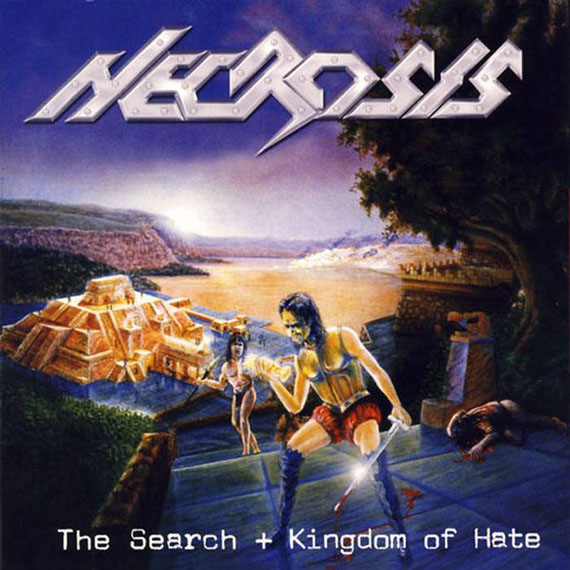 Hammerheart Records is proud to announce an absolute killer re-issue on deluxe CD and LP for the Chilean band Necrosis.
The re-issue will include the classic "The Search" album from 1988 and the absolute legendary "Kingdom of Hate" demo from 1987!
Maybe the "Kingdom of Hate" is strongest Thrash demo ever to come from South America!
We dare say that Necrosis was at the same level of Pentagram (Chile) and Sepultura's "Schizophrenia" era at the 2nd half of the 80's, but one also hears Exodus, Slayer, Excel and old Corrosion Of Conformity.
Absolute essential for fans of top Thrash Metal and South American cult alike. It remains a mystery why Combat, Metal Blade or Roadrunner did not dare to sign Necrosis.
The deluxe 2-CD edition will include more bonus material, the LP re-issue will be the album and the demo. Top notch packaging and audio ofcourse! We expect the release at the end of 2016.