News
March 21 2016
Old Lady Drivers Re-issue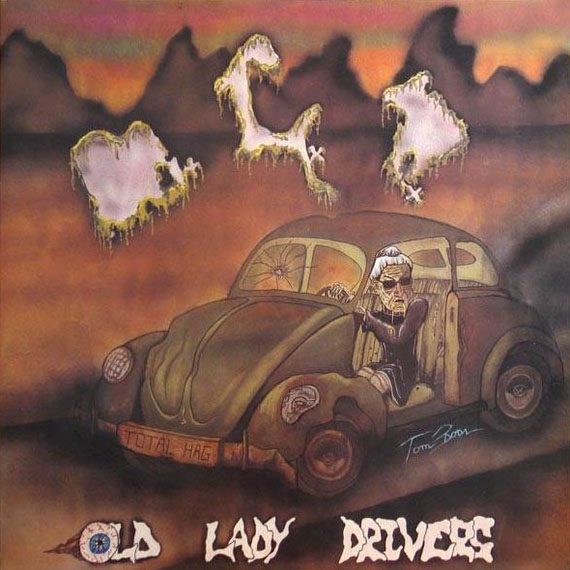 Hammerheart Records announces deluxe re-issue on O.L.D.'s "Old Lady Drivers" on CD and LP, one of Grindcore's most legendary albums!
One of Grindcore's most legendary recordings will be unearthed, re-worked and presented in a way never heard before. After reaching an agreement this Autumn we are proud the re-issue the only Earache Record never before released on CD in it best/true form.
Originally released as Mosh 7 on Earache Records in 1988 "Old Lady Drivers" by O.L.D. is the last of the Mohicans when it comes to Classic Grindcore from the golden era of Grindcore/Death Metal. As James Plotkin (guitar/vocals) told Hammerheart Records the LP was released with a wrong mix by Earache by mistake…
James Plotkin became known as a producer and influential artist after his O.L.D. days and the re-issue will feature the recordings in the mix originally intented, spiced up with today's technology and features the album plus the "Total Hag" demo 1989 and the "Promo Demo 1990″ (later used as a split 7" with Assück) as bonus tracks.
All recordings will be featured in the best audio possible and we will make both the vinyl edition and CD edition a collectable deluxe edition full of lyrics, photos and flyers.
Expected Autumn 2016, we will keep you up to date!